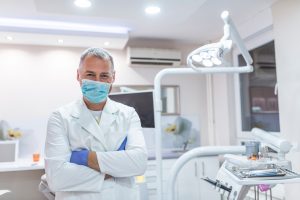 Endodontic treatment, better known as root canal  therapy, hasa remarkably high success rate: better than ninety-five percent. The teeth we fix at Cascade Endodontics in Orem UT can last a lifetime.
But as with any medical or dental procedure, things do not go as expected, and root canals are no exception. Long after the usual healing time, a patient may feel new pain in the tooth that was treated. Sometimes there isn't any new pain, but an x-ray might reveal signs of infection. When that happens, endodontic re-treatment is necessary.
Endodontic re-treatment is similar to the original root canal therapy. But there are differences. Root canals are usually completed with a restoration like a crown, which must be removed. The material inside, which orignally filled the hollowed-out tooth must also be cleaned out.
From there, the interior is carefully searched for anything that might be causing new infection. Once the canals have been cleaned and disinfected, they are filled again and re-sealed. A temporary filling is placed, with a permanent restoration done after healing is complete.
Another option is to remove the tooth and replace it with a dental implant. Howsever, we like our patients to eep their natural teeth whenever possible.
At Cascade Endotontics in Orem UT we specialize in root canal therapy, and perform endodotnic retreatment when necessary. Call our office to schedule an appointment today.
Jon Jenson DDS
Cascade Endodontics
1375 E 800 N Ste 203
Orem, UT 84097
801-404-5810