Welcome to Cascade Endodontics!
Receive Meaningful Endodontic Care From Your Provo Endodontist
Provo patients can enjoy the benefits of personalized care and focused treatment when they visit our office in Orem. Our team is known for providing an extraordinary experience for each of our patients. We love our patients and work to make sure they feel as comfortable as possible during any endodontic treatment.
As far as we know, Dr. Jenson is the only endodontist in Utah County who provides dental sedation options for his treatments. Now, when you come into our office, you receive dental sedation and can feel relaxed during any procedure—even if you've experienced dental anxiety in the past.
Dr. Jenson has advanced training in root canals and other endodontic procedures that general dentists lack. He provides care that you can only receive when you visit an endodontist. Provo patients who come to our office for a root canal procedure can feel confident knowing that they're getting state-of-the-art, personalized care.
Our services include: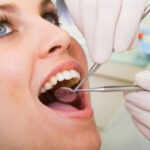 A root canal procedure cleans out harmful bacteria and prevents further tooth infection. Dr. Jenson has the experience, skill, knowledge, and compassion to perform root canal procedures that are precise and efficient. He will work with you to make sure your procedure is as comfortable as possible.
Click Here to Learn More About Root Canals
---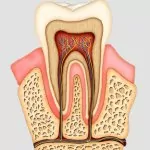 Endodontic procedures treat the inside of your tooth. When people think of endodontics, they typically think about root canals, but endodontics can cover almost any procedure that affects your tooth pulp. Our team can help improve, protect, and restore your dental health by trauma related injuries, cracked teeth, and more.
Click Here to Learn More About Endodontics
---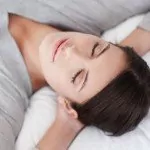 Sedation dentistry treatments take the anxiety out of endodontic dentistry procedures. If you're worried or anxious about having a root canal, or other endodontic service, our sedation dentistry options can help. Call us at our office to find out more.
Click Here to Learn More About Sedation Dentistry
---
"The most amazing dentist and office! No one is ever at the endodontist for a good reason but Dr Jenson and his staff are so great! I had to have surgery on a root canal don by another dentist and they made me so much less nervous about it. Dr Jenson really listens to you and helps you understand what he is doing. They make you feel so at ease and are amazing to work with in every aspect. I wouldn't go to anyone else in Utah! Hands down the best dental experience I've had!"

"My experience here at Cascade was amazing! I am from Idaho and currently attending school in Provo. I was in a lot of pain over the weekend and no doctor was able to get me in. After calling Cascade they were so willing to fit me into their schedule even though they were super busy. I found out that I had to go into surgery the same day...Scary right? I am the type of person that likes to mentally prepare for surgeries. The Cascade team made me feel so safe and at home. The surgery went great, and I was on my way home! They called me up a few days later and asked how I was doing. I have never been treated better. I have always hated going to the dentist but not anymore! Also (side note) The employees had to stay late for my appointment and they were talking about getting food. Me (sitting in the waiting room) made a comment saying I would take some food too.(as a joke) When I got out of surgery the receptionist had ordered a Peach shake for me!!! NICEST PEOPLE EVER!! Thanks again! I would 10/10 recommend them!"
Contact Us at Cascade Endodontics Today!
Your Provo endodontist looks forward to serving you! Call us today for an appointment.