Dental Sedation in Provo, UT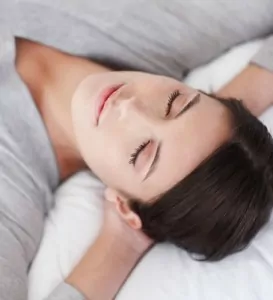 Every person has their own personal tolerance for discomforts that may come from dental procedures, especially when it comes to root canals. Some people prefer nothing other than local anesthesia while others prefer to be sedated. Dr. Jon Jenson at Cascade Endodontics in Orem, UT understands this and provides three levels of sedation dentistry to make your visit as pleasant as possible.
He is one of the only endodontists in the area, and perhaps the only endodontist in Utah County to offer any form of sedation dentistry for his patients.
In fact, other endodontists are sending their patients who need sedation to Dr. Jenson for treatment! At Cascade Endodontics, we know that even thinking about getting a root canal can be stressful for patients, so we go out of our way to make the procedure as comfortable as we can.
Laughing Gas Sedation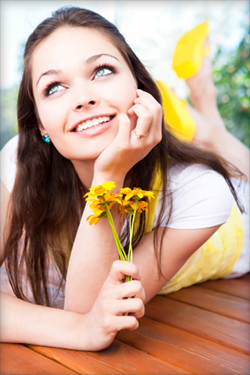 Laughing gas sedation is used to reduce anxiety and produce a state of relaxation to help you through the dental procedure. This is an inexpensive method of sedation dentistry that comes recommended if it means the difference between peace and comfort instead of dental fear and anxiety for you.
Conscious Sedation
Conscious sedation, or oral conscious sedation, is the combination of laughing gas with a sedative hypnotic medication that is taken orally. This method of sedation dentistry will provide an even greater level of comfort but requires an evaluation appointment prior to the procedure and bringing an escort with you for the day of the procedure.
IV Sedation
The third level of sedation dentistry at Cascade Endodontics is provided by an anesthesiologist in the office who will monitor your sedation through an IV during your treatment. This procedure also requires a prior evaluation and an escort.
"I wanted to THANK YOU ALL FOR FIXING ME!! I'm serious, I had BEEN IN PAIN FOR OVER 3 FULL YRS, NOT just a little but every single day!! I had not been able to eat anything on my right side of my mouth for the same amount of time. You fixed me!! I'm blank on the name of the very sweet and gentle nurse who worked with Dr. Jenson on my mouth, so I would appreciate this message getting to her as well, thank you!! Its the first time in all my dental visits over the course of my life, that my small mouth did not feel like I had an entire Rugby Team in there. You were kind, gentle, and explained things to this Nervous Nellie, to calm me down."

"I had 6 root canals done and 1 epicot done. Dr. Jenson was very good with all the work he did. My dental plan didn't cover even half of the price, but he was understanding and is allowing me to pay it off over the next couple months. They give their patients the option to do IV sedation which was great for me, and helpful to those who have anxiety when it comes to dental work. His staff was very friendly and made me comfortable. He also gave me his cell phone number which allowed me to contact him at any time if I had problems."

"I had terrible pain in my tooth and even though they were busy and booked they fit me in. My root canal was fast and painless. Thank goodness for laughing gas! Cydney is amazing. She's friendly and puts you at ease. The entire process was well organized and I felt like I was in good hands. If you have to get a root canal I would highly recommend seeing Dr. Jenson."

"I wish there was an option for a sixth star. The staff was friendly, efficient, and professional. Dr. Jenson was amazing. My previous root canal experience was not good. This time it was fantastic. The laughing gas and the headphones playing the kind of music (Pandora)that I love helped me get through this root canal with ease."

"Went to Cascade for my first ever root canal and it was the best dentist experience I have had. His staff was super friendly, and everything happened on time. His laughing gas sedation worked amazingly well, no pain at all during the procedure. Ibuprofen/Tylenol after was all I needed and Dr. Jenson even called me that evening to see how I was doing, he is awesome. I will ONLY go to Cascade should I ever need Endodontic work again."

"Everyone I interacted with at Cascade Endodontics was friendly and personable. I had an acute situation and they were able to get me scheduled quickly. I opted for the IV sedation and was very pleased with the anesthetist they contracted with as well. I would highly recommend Dr. Jenson and his staff!"

"I am one of those people that is terrified of dental work. They gave me the option of having sedation and I said yes, please. I felt very calm and relaxed. Took a nice little nap and woke up when they were done. I couldn't have asked for an easier visit. The staff was excellent at making me feel comfortable. They even let me sit in a massage chair while I waited."

"My tooth was killing me and they got me in within a few hours. Even going so far as to stay late to help me out. Great experience, they were super nice and friendly. And happy to help. Barely even felt anything - the laughing gas could help with that. And even a few days later I'm feeling great. I highly recommend them for a root canal!"

"I had terrible pain in my tooth and even though they were busy and booked they fit me in. My root canal was fast and painless. Thank goodness for laughing gas! Cydney is amazing. She's friendly and puts you at ease. The entire process was well organized and I felt like I was in good hands. If you have to get a root canal I would highly recommend seeing Dr. Jenson."

"Ever since I had gone to another dentist, Dr. Sachs in Orem, I have had issues with my root canal. I am BEYOND HAPPY and so grateful, that I found Dr. Jon Jenson. He saw that there was a big infection below my former root canal, which Dr. Sachs never seemed to have seen. Dr. Jenson at Cascade Endodontics was empathetic, efficient and super kind. They got me in within a week and I was able to get it done under sedation. I am terrified of needles, but the nurse anesthetist was incredible and I was asleep in no time, without any hassle. I can't recommend going to anyone else besides Jon Jenson. Great customer service and support as well!"

"I was very happy I chose this place. I had to get a root canal underneath a bridge so I looked up options and chose them based on the great reviews. I chose to pay for the oral sedation and it was worth every penny. I wish they would've had a quiet/darker room to fall asleep in instead of the love seat in the waiting room..It was difficult to fall asleep with phone calls, other patients, and the lights. But as soon as they took me back and turned on the gas, I was out. Woke up, asked how it was going, "We're all done!" Very sweet staff, very knowledgeable doctor. Incredibly pleased and happy I chose them. They're punctual and that's incredibly rare in the dental world of triple bookings and lots of waiting. Thank you!!"

"I was terrified of getting a root canal but the office was so kind and friendly. I had it done under sedation and it was amazing. Dr. Jenson was recommended by my dentist and was great. I was fearful of the after part as well. I only took ibuprofen that evening but probably didn't even need to do that. I experienced no pain after the numbing wore off and no side effects. I highly recommend him to one and all. Thank you so much!!"
Frequently Asked Questions
Contact Us for More Information on Sedation Dentistry
Whatever level of anxiety you feel for dental procedures, your endodontist in Provo–Orem, Dr. Jon Jenson, has a level of sedation dentistry that can help you feel comfortable. Laughing gas, conscious sedation, and IV sedation are all offered in Utah County at Cascade Endodontics.
We know how much anxiety root canals can cause, and we want you to be as comfortable as possible! You won't find these sedation dentistry options at another endodontist's office in Utah County. Contact our office at the mouth of Provo Canyon today by calling our office or filling out the form on our site.