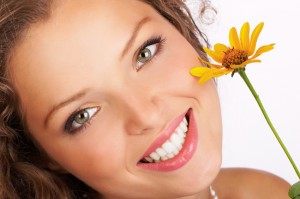 At Cascade Endodontics, we treat all kinds of dental emergencies. One of these that we sometimes see is avulsed teeth. A tooth avulsion is probably something you aren't familiar with – until it happens to you.
The word avulsion literally means "the action of pulling or tearing away." (Yikes!)
Ever played too hard at wrestling? Participated in high-contact sports without a mouthguard? Or had an accidental blow to the mouth?
If you've lost a tooth due to trauma, you know firsthand what an avulsed tooth feels like. It can be painful and scary. But there's good news for dental avulsion. With the right treatment, it is possible to save an avulsed tooth.
Dr. Jenson, your Utah County endodontist, is experienced at reimplanting avulsed teeth. In order to have the highest chance of success, there are a couple things to keep in mind:
1. Seek treatment immediately. The best chances of successfully reimplanting an avulsed tooth are within 15 minutes to 1 hour after the injury occurred.
2. Keep the tooth moist. If you can, put it back in its socket. If you can't, try keeping it in a glass of milk until you can get to your Utah County endodontist.
Dr. Jenson will decide what treatment is best for your avulsed tooth. Several factors come into play, including the length of time the tooth was out of the socket, the way the tooth was stored, the severity of the injury to the gum tissue and bone, and even the age of the patient.
We hope you will stay safe in all your activities – but keep our number in your phone, just in case you need to reach us in an emergency. 801-404-5810.
We give our patients personalized attention and an extraordinary experience every time. And our dental sedation can help you have a pain-free, anxiety-free experience, whether you're dealing with a dental emergency, seeking toothache relief, or needing a root canal.
Jon Jenson DDS
Cascade Endodontics
1375 E 800 N Ste 203
Orem, UT 84097
801-404-5810

The following website was used as source material for this blog:
http://www.oxforddictionaries.com/definition/english/avulsion, accessed on Oct. 10, 2014