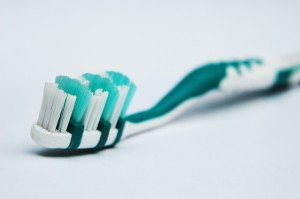 Hello, Utah County. I'm Dr. Jon Jenson, a local endodontist. My practice, Cascade Endodontics, serves the Provo, Orem, and surrounding areas with superior emergency dental care, root canal therapy, toothache relief, and endodontic services.
I often get asked by my patients if they're "doing it right" when it comes to oral hygiene.
If you're brushing your teeth twice a day and flossing once a day, you are on the right track. There are some techniques to brushing, though, that many of my Utah County dental patients just haven't learned. Here are a few tips to get you brushing your teeth like a professional:
Angle your toothbrush. Your toothbrush should be at a 45-degree angle when brushing the inside and outside surfaces of your teeth. This allows the bristles to penetrate the gumline and remove plaque that can otherwise get missed.
Use the "toe" of the brush (the top bristles) to clean the insides of your front teeth. This is a spot where tartar tends to accumulate because it takes a different kind of brushing technique to properly clean these surfaces. Tilt your toothbrush vertically and gently brush up and down.
Brush your tongue! Don't just brush back and forth vigorously. You want to "sweep" particles off your tongue by brushing in a sweeping motion from back to front.
Time yourself. It takes 2 to 3 minutes to get your mouth clean, focusing at least 30 seconds on each section. You can't make up for short brushing by brushing extra hard. In fact, hard brushing can damage your gums and tissues. Use a soft bristled toothbrush and be nice to your gums.
I hope these tips will help you feel confident about your dental hygiene. Remember, proper brushing can help with gum disease, bad breath, and the health of your teeth.
If you experience a dental emergency in Utah County, call my office right away at 801-404-5810. We treat cracked teeth, injured teeth, avulsed teeth, and teeth that need retreatment after root canals. We also offer toothache relief, root canals, and sedation dentistry.
Cascade Endodontics: for a remarkably distinctive dental experience.
Jon Jenson DDS
Cascade Endodontics
1375 E 800 N Ste 203
Orem, UT 84097
801-404-5810
"How to Brush Your Teeth."http://www.crest.com/dental-hygiene-topics/how-to-brush-your-teeth.aspx>. Accessed 12 Dec. 2014.