If you are putting off a necessary root canal or other endodontic work because you fear going to the dentist, you are definitely not alone. There are thousands of Americans who avoid going to their dentist because of dental anxiety, but many have now discovered a simpler way to get that needed root canal—sedation dentistry.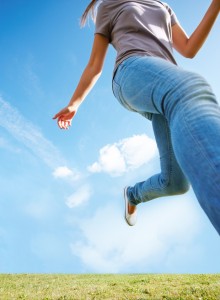 There are many great advantages to getting your work done with an endodontist who provides IV sedation. Here is a list of some of those advantages:
Lower Anxiety: When you are in a state of lower anxiety, it can help prevent other systemic problems such as heart issues, high blood pressure and/or stroke.
Won't Remember: Many of the sedation dentistry methods used today will help you forget almost everything if not all of what happened during your dental procedure. For people with dental anxiety, that is enough to encourage them to take a step towards finding a sedation dentist.
Higher Quality: Having a patient in a state of utter relaxation helps Dr. Jon Jenson to be able to work more efficiently and with less interruption. In other words, because you are at peace with the appointment, Dr. Jenson is better able to use his finely tuned skills to create the beautiful smile you're there to receive.
There are many other great advantages to dental sedation.  If you fear the dentist, then it may be the time for you to try something new. You don't have to live with that sensitive area in your mouth anymore and you also don't have to live with dental anxiety; sedation dentistry just might be a life changing experience for you. Contact Dr. Jon Jenson to learn more about the benefits of sedation dentistry during your root canal.