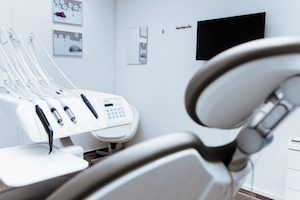 Don't let an injured or infected tooth go untreated. One of the most important parts of your first visit to Cascade Endodontics is the digital x-ray. Sometimes called "radiographs," x-rays have come a long way since the early days of dentistry. 3D imaging techniques help us get a complete picture of your teeth. We're able to more accurately identify areas where fracture or decay have occurred while exposing you to less radiation. This saves you time and money, but most importantly, it relieves your pain sooner. You may be familiar with the dental x-rays of your baby teeth, or for someone who needs a root canal, but we use them for much more than that. Most dental surgeries require x-rays during the planning process.
X-rays can see infections underneath your gums and stop hidden tooth decay from worsening. It's possible you could come in for the treatment of one problem only to discover another issue. The more we know, the better. Dr. Poss will make sure to address all your concerns and explain your x-rays to you. Together, you'll come up with an affordable treatment plan that works with your schedule. Pregnant? Make sure you let us know when you come in for a consultation.
Schedule an appointment with us by calling 801-404-5810. In addition to exams and x-rays, we offer a variety of services including emergency dentistry, dental implants, and root canal therapy. Give us a call today. We look forward to keeping your teeth healthy for life.
Contact Cascade Endodontics: 801-404-5810