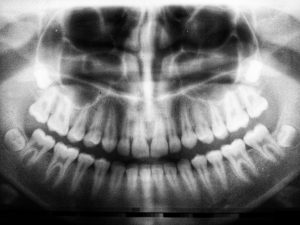 In order to best meet the needs of our Utah County area patients, Dr. Jon Jenson uses cutting edge dental technology to assess your tooth's needs. Using 3D image technology gives the team at Cascade Endodontics clearer, more precise results the first time, saving you time and money.
Dr. Jon Jenson was one of the first in the state of Utah to make this CT Scanner technology available to his patients. The scanner is more than just a digital X-ray machine. It can focus in on the area in question, rather than x-raying the whole mouth. This minimizes exposure to radiation while giving a more precise look at the tooth in need.
With CT Scanner technology, Dr. Jenson can more accurately identify areas of infection, visualize tooth anatomy and root canal systems and plan for surgery to give your tooth the most thorough and skilled care possible.
If you suspect you need a root canal, call Cascade Endodontics today to schedule a consultation. We can use our CT Scanner to determine the best course of action and the care that will restore your tooth and get you smiling again. We look forward to treating you and your smile.
Jon Jenson DDS
Cascade Endodontics
1375 E 800 N Ste 203
Orem, UT 84097
801-404-5810