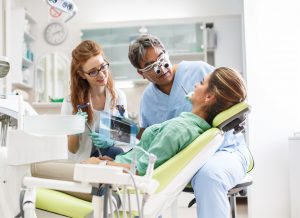 When people say "root canal" they are usually referring to a procedure in which infected tissue inside a tooth is removed. At Cascade Endodontics in Orem, root canal therapy is our specialty.
The term "root canal" also reers to the passages between tooth pulp and tooth roots inside the tooth. These passages, or canals, contain nerves and blood vessels. If they become infected it can be very painful.
People are often frightened when they hear they need a root canal. But root canal therapy relieves pain the patient already has. The procedure itself is about like having a cavity filled, and has a ninety-five percent success rate. Teeth that are worked on can last for the rest of the patient's life.
Telltale Signs
Just because you have tooth pain doesn't mean you need a root canal. Here are some of the signs that you do:
Severe pain when eating, or from other pressure
Pain or sensitiviy to hot or cold that lingers after the source is removed
Darkening of the tooth
A small bump on the gums near the pain, similar to a pimple
Swelling or tenderness around the site of the pain
Before any root canal therapy is performed, we make an accurate diagnosis.
At Cascade Endotontics in Orem UT, root canal therapy is one of our most common endodontic services. Any disomfort in the procedure can be managed with sedation dentistry. Please call our office to schedule an appointment today!
Jon Jenson DDS
Cascade Endodontics
1375 E 800 N Ste 203
Orem, UT 84097
801-404-5810