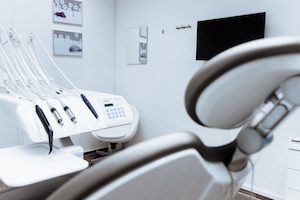 Usually when Provo area endodontic patients get a root canal, that tooth can last a lifetime. Sometimes though, teeth don't heal how we expect them to and you may be in need of endodontic retreatment.
There are a number of reasons why a person may need a retreatment of root canal in Orem:

A narrow or curved canal was not treated during the first procedure.
Other complex canal anatomy was undetected initially
Dental crown placement was delayed following the initial root canal
The restoration didn't prevent salivary contamination to the inside of the tooth
Sometimes a completely new issue crops up and needs to be addressed.
New decay can expose the canal filling to bacteria that causes a new infection
A cracked dental crown can expose tooth to infection
The tooth has a fracture
As with most dental procedures, preserving the natural tooth is the ideal first choice. Endodontic retreatment is a good choice when there is a significant possibility that your tooth can be treated and saved. Developments in endodontic techniques and treatments are continuing to evolve, so methods that will work on your tooth now may not have been available when your tooth was first treated.
If endodontic retreatment will not work for your mouth, the other option is a tooth extraction. Since keeping your natural teeth is the preferred option, Dr. Jon Jenson will do everything possible to retreat your root canal and preserve your tooth. You have already made the investment in treating this tooth. Continue to help save it by considering endodontic retreatment. Give Cascade Endodontics today to discuss your root canal retreatment options with Dr. Jon Jenson. We look forward to seeing you.
Jon Jenson DDS
Cascade Endodontics
1375 E 800 N Ste 203
Orem, UT 84097
801-404-5810