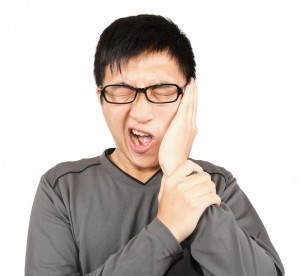 As a board certified endodontist and member of the Utah Association of Endodontics and American Association of Endodontists, Dr. Jon Jenson specializes in diagnosing and treating diseases, infections, and trauma affecting dental pulp and nerves.
You'll see (and feel) a noticeable difference in getting root canal therapy or a cracked tooth repaired from a Utah County endodontist as opposed to a general dentist. That's because endodontists are trained with at least two extra years of schooling and become experts in providing root canals and endodontic micro-surgery, meaning quicker and more precise work, and less pain for the patient.
Do you know how much training your Provo endodontist has? Dr. Jenson received his undergraduate degree in biology from Brigham Young University (4 years), then his DDS from Virginia Commonwealth University Dental School (another 4 years), and finally spent another 2 years specializing in endodontics! That means that Dr. Jenson trained for 10 years just to give you that root canal.
Endodontic programs are rigorous residencies that include didactic instruction on topics like biology of dental pulp, wound healing, inflammation, and biomedical science; clinical time devoted to case reviews, surgical endodontics, and clinical procedures; medical research projects; and teaching predoctoral students in endodontic laboratory courses.
See what we mean? At Cascade Endodontics in Orem, we are not playing around with your tooth roots!
Trust your teeth to an experienced, highly skilled, meticulously trained professional. Call Dr. Jon Jenson at Cascade Endodontics in Orem: 801-404-5810.