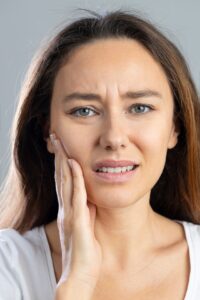 No one relishes the thought of a root canal, but if you are told you need one, do not put it off. If you're concerned about discomfort, remember that root canals at Cascade Endodontics in Orem UT are virtually painless.
The thing to remember is that your tooth will not heal itself. You've probably got a toothache from an infection, which is what necessitates the root canal. It's possible the pain will subside, but don't let that fool you. Whatever has been causing the pain is still there.
Vanishing Pain?
Infection pain vanishing without having a root canal does happen sometimes. What it usually means is that the infected tissue inside the tooth is dead. It will, however, get worse, even if it doesn't hurt anymore.
People sometimes put off having a root canal because they think it will hurt. Trust us: with modern dentistry, they are no worse than having a cavity filled. By treating the infected tooth promptly the chances are much better that the tooth can be saved.
At Cascade Endodontics in Orem UT we have a lot of experience with root canal therapy. Please call our office to schedule an appointment today!
Jon Jenson DDS
Contact Cascade Endodontics:
Location (Tap to open in Google Maps):