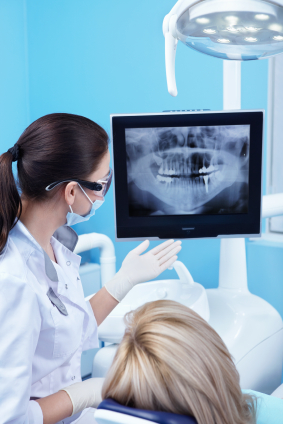 Dr. Jon Jenson is proud to be one of the first practices in the state to use 3D image technology. He is also the only endodontist in the Provo area who has a CT scanner. This advanced dental technology sets Cascade Endodontics apart from other practices because we are better able to effectively treat and diagnose you, which saves you time and money.
The benefits of our digital scanner include increased precision at finding and diagnosing infection and fractures, while decreasing exposure to harmful radiation. The CT scanner is also a useful tool for pre-surgical planning.
With this advanced dental technology, Dr. Jon Jenson can accurately and quickly assess the source of your tooth pain and develop and efficient treatment plan. Whether you have a cracked tooth, dental infection or are in need of a root canal, the CT scanner will be able to give you accurate results you can trust.
If you would like to learn more about this procedure or to try the digital x-ray for yourself, schedule an appointment with Dr. Jon Jenson in Provo.