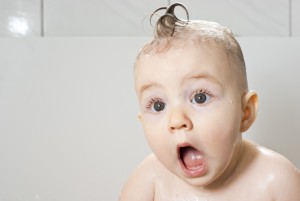 Let's do an experiment.
Read the following words and note what the first words are that pop into your head:
Dentist. Root canal. Cracked teeth. Surgery.
Did every single one of those words make you think of PAIN? Well, that's not unusual. But at Cascade Endodontics in Orem, UT, most patients have very little pain from getting our routine procedures. The most common procedure Dr. Jon Jenson performs is root canal surgery, and most patients remark that they had very little, if any, pain from the experience.
Does that surprise you?
We don't like to toot our own horn too much, so we'll let you take some of our Utah Valley patients' word for it:
"I cannot thank you guys enough for seeing me on such short notice, 4:30pm on Monday, and doing a root canal so quickly. I left your office without any pain and haven't had ANY since. Thank you so much for everything!"
– Janet H.

"Thank you so much for the service you gave me. I wasn't looking forward to having another root canal and your office made it so much easier! Dr Jenson, you did such a great job. I've had almost no pain, just a little tenderness. Anytime we need an endodontist, you'll be seeing us!"
– Sherri G.
What you'll find is that living with cracked, infected, or damaged teeth is much more painful than treating the problem. If you're tired of not being able to eat your favorite foods, having to favor the damaged tooth, and wincing from pain whenever you eat something hot or cold, know that you don't have to live this way.
Cascade Endodontics will surprise you with how quickly—and painlessly—we can address your concerns. Call today for a consultation with our knowledgeable and friendly staff. 801-404-5810.
Are you ready for another surprise? Cascade Endodontics is a state-of-the-art facility in Orem, UT, and was one of the first in Utah to make 3D image technology available to its patients. You can learn more and even tour our office on our easily navigated website.
Jon Jenson DDS
Cascade Endodontics
1375 E 800 N Ste 203
Orem, UT 84097
801-404-5810