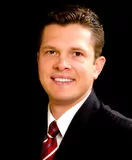 Dr. Jon Jenson has been treating infected teeth for years. He has additional training when it comes to root canal therapy and strives to help his patients avoid costly and painful dental surgery. Here is a list of common ailments and procedures that he has experience with:
Avulsed Teeth (knocked out)
Root Canal Therapy
Tooth Injury
Dental Emergency
Apicoectomy (root canal retreatment)
This is a short list of what Dr. Jenson DDS can assist with, but the list of actual cases and patients that he has helped is much longer. If you live in the Orem, Provo or Utah County areas he is a wonderful endodontist to choose for your dental care needs. Here are some reviews from previous patients to help you feel more comfortable.
Whether you have a cracked tooth or are just simply looking for toothache relief, Cascade Endodontics will be able to help diagnose and treat your ailment. If you want to end your tooth pain, please call us. We can help.