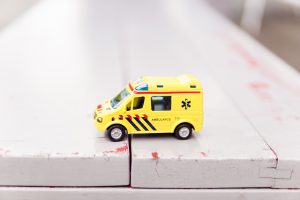 Nobody plans on having a dental emergency. We all like keeping our teeth in our mouth and we don't like when they hurt, thank you very much. But unfortunately, dental emergencies still happen. Rest assured that Cascade Endodontics will do everything we can to assist you during this painful and scary time. Our practice is usually able to provide emergency dental care to patients the same day during business hours. Getting dental care within an hour or two of the injury is very beneficial for the survival rate of the tooth so be sure to call us as soon as you are experiencing dental trauma.
Whether you have an extreme toothache or have an injured tooth, we can assess your needs and provide pain relief and care that will hopefully help save your tooth.
In order to treat your tooth pain until you can be seen by Dr. Jenson, apply an icepack to the area in pain to help numb the area and also reduce swelling. You can also take an over the counter painkiller to help take the edge off.
Dental Emergency Signs
Toothache
Swelling
Sensitive teeth
Face or mouth injury
Knocked out or cracked tooth
Persistent Bleeding
If you have a dental emergency you don't want to research dentists for hours. You want the pain to stop and you want it to stop now. Give Dr. Jon Jenson a call ASAP and we will do our best to see you and help restore your healthy and pain-free smile.
Jon Jenson DDS
Cascade Endodontics
1375 E 800 N Ste 203
Orem, UT 84097
801-404-5810