If you're like a lot of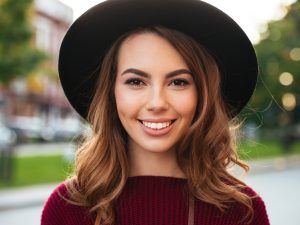 people, when you hear you're going to need a root canal the first thing you do is jump on the Internet and do a search about the procedure. What you find may range from reassuring to alarming. But at Cascade Endodontics in Orem, you can be confident that root canals are safe and effective, and the best way to treat an infected tooth.
One of the most serious and common myths about root canals is that they can lead to other illnesses. This myth – and that is what it is – is based on research that was done back in the 1920s, and has long since been debunked.
The facts are that root canals are performed to relieve inflammation or infection in the roots of a tooth. By eliminating bacteria from the infected roots, you not only save the tooth but improve your overall health.
Another common myth about root canals is that tooth extraction is a better option. Nothing could be further from the truth. Keeping your natural teeth is always best. Extractions are, in fact, traumatic, and can allow more bad bacteria into your bloodstream.
Perhaps the biggest myth about root canals is that they are painful. In fact, root canals relieve pain brought on by decay that has reached into the tooth's root and caused infection. Getting a root canal is not much different than having a cavity filled. If you're worried about pain, sedation dentistry can make it virtually painless.
Root canals are a safe and highly effective treatment for ailing teeth, and millions are performed in the United States every year. One dentist put it like this: "Today, technology such as digital imaging and microscopes help ensure a successful root canal treatment."
If you need a root canal, please call us at Cascade Endodontics in Orem. Root canals are safe, painless, and our specialty. Schedule a consultation today.
Jon Jenson DDS
Cascade Endodontics
1375 E 800 N Ste 203
Orem, UT 84097
801-404-5810