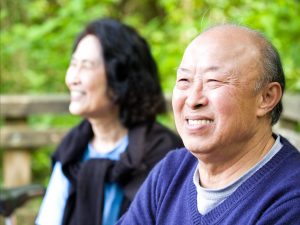 When a tooth becomes inflamed or infected, a root canal is often the treatment of choice for relieving the patient's pain and, perhaps more importantly, saving the tooth. Root canals are one of the specialties at Cascade Endodontics in Orem.
Root canals are generally a straightforward procedure. They tend to make people nervous, because they have the reputation of being painful. But with modern techniques, including sedation dentistry, there really isn't anything to be concerned about.
Still, there are new treatments on the horizon that can lead to even more effective root canal treatment. According to studies reported in late 2018, there is a new therapeutic gel filling for root canals. Studies so far have been encouraging.
The gel is used to fill the canal, once the infected soft tissue has been removed. Researchers say that the nitric oxide gel filling can heal the site better than the conventional method of clotted blood. The gel releases antibiotics than help to treat and heal the pulp tissue, aiding regeneration as it simultaneously treats the site.
The nitric oxide gel must undergo additional testing and is not yet available. But it could lead to new and improved ways for performing root canals.
At Cascade Endodontics, root canals are one of our specialties. We also provide toothache relief, and many other services. Call us today to schedule an appointment.
Jon Jenson DDS
Cascade Endodontics
1375 E 800 N Ste 203
Orem, UT 84097
801-404-5810