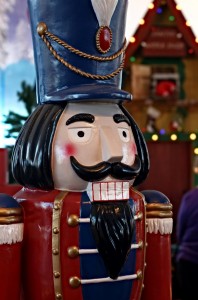 Many Cascade Endodontics patients enjoy this time of year because of the many festive activities such as attending the Nutcracker ballet, looking at the lights, and gathering with family and friends; however, there is one concern on many endodontists' minds and that is the type of candies and foods that are in abundance during this time of year. Sometimes it seems like the season of the "Tooth Cracker."
If you have ever cracked a tooth, you know how painful and serious this can be. Thankfully, there are skilled endodontists in the Utah Valley, Orem and Provo areas that can turn this misfortune around. But how do you know if you have a cracked tooth?
Common Symptoms:
Pain while chewing
Temperature sensitivity
Pain after bite release
While there are certain situations when a crack will require tooth extraction, many times cracked teeth can be fixed with root canal treatment.  It is important, however, to get to your endodontist as soon as possible because the crack you have can spread! Call Dr. Jenson's office today to set up a consultation and get to the bottom of your sensitivity.