There may be no scarier words in dentistry than "root canal" – unless they are, "You need a root canal." If you hear those words, though, there is nothing to fear. We have performed countless successful root canals at Cascade Endodontics in Orem, and they are not scary or painful.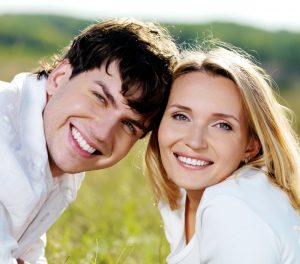 If you find out you need a root canal it means that you have a serious issue involving the pulp of one of your teeth. On the plus side, recommending a root canal means that we think the tooth can be saved.
On the minus side? Most people are scared of root canals.
The first thing you should do is set your fear aside. Root canal therapy does not hurt. That issue with your tooth pulp, on the other hand, is probably causing you pain, maybe a lot of pain. A root canal will take that pain away.
The Procedure
In root canal therapy we go inside the infected tooth, where the pulp is. We remove what's infected, leave the rest, and prevent the infection from spreading any further.
Bear in mind: the infection is already killing the tooth. That's why it hurts so much. When the procedure is over the tooth will, technically, be dead. But it will still be in your mouth, and you should be able to keep it for a long time.
Remember: the tooth will not heal itself. The pain will not only get worse; chances are that the infection will spread to other parts of your body. Trust us, that will not be good.
In terms of your discomfort, having a root canal is about the same as having a cavity filled. At Cascade Endodontics in Orem we have long experience with root canal therapy and sedation dentistry. Please call our office to schedule an appointment today.
Jon Jenson DDS
Cascade Endodontics
1375 E 800 N Ste 203
Orem, UT 84097
801-404-5810