When we see a patient about a root canal at Cascade Endodontics in Orem, they almost always have questions about the procedure. In this blog post we will select a few of the most frequently asked questions, and provide solid answers.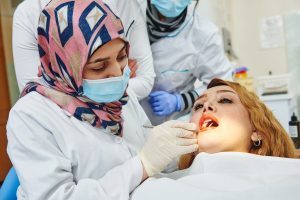 A root canal is a procedure to remove bacteria and infected soft tissue inside a tooth. Once it's out, the tooth is sealed. It may need a crown.
1. Will the root canal hurt?
This may be the single most-asked question we get. Root canals have the reputation of being extremely painful. To hear some people tell it, they're like some medieval torture.
The truth is quite the opposite. In terms of your discomfort, it's about the same as having a cavity filled. The reason you're getting a root canal is that you have a seriously infected tooth, and are already in pain. The root canal relieves that pain.
2. How long will it take?
Every patient is different, and some cases are more complex than others. With that in mind, a root canal can take anywhere from half an hour to ninety minutes.
3. What will my recovery be like?
The pain from your infected tooth will be gone, but you can expect to have some tenderness around the area we've worked on. You can return to your normal activities once the anesthesia wears off.
You will gradually heal during the week or so after the procedure. In the meantime, don't eat until the numbness wears off, and brush and floss your teeth like you usually would.
At Cascade Endotontics in Orem UT, we will provide each patient with specifics about what to do and not do as you recover. Root canal therapy is one of our most common endodontic services, and you're in good hands! Please call our office to schedule an appointment today!
Jon Jenson DDS
Cascade Endodontics
1375 E 800 N Ste 203
Orem, UT 84097
801-404-5810