Pain is your body's way of telling you that something is wrong. That's as true with tooth pain as any other body part. Tooth pain may indicate an abscess requiring a root canal, one of our specialties at Cascade Endodontics in Orem UT.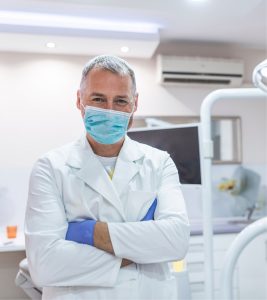 Root canal therapy is a procedure done to remove infected pulp from within a tooth. Root canals scare a lot of people, because they associated them with pain. But the truth is that root canals will relieve your tooth pain.
Still, there are a lot of misconceptions about root canals. Many of them stem from enduring false information that they can cause cancer. This fully discredited notion dates back to a dentist named Weston Price, who practicted in the early 20th century.
Dr. Price wrongly believed that leaving a dead tooth in the body can cause other, seemingly unrelated problems – such as cancer. (After a root canal a tooth is technically dead, though it remains fully functional.) Dr. Price's theories were thoroughly debunked way back in 1951, when the Journal of the American Dental Association devoted an entire issue to demonstrating the fallacies of Dr. Price's conclusions.
Unfortunatley these false beliefs persist. They're all over the Internet. We won't dignify them by elaborating on them in this post, though you can find more information elsewhere on this website. Rest assured, root canals are a safe and valuable therapy.
At Cascade Endotontics in Orem UT, root canals are among our endodontic services. Call our office to schedule an appointment today.
Jon Jenson DDS
Cascade Endodontics
1375 E 800 N Ste 203
Orem, UT 84097
801-404-5810