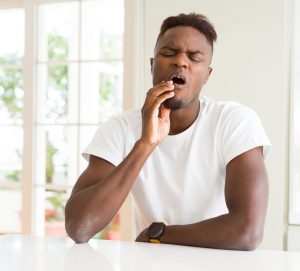 The only way to know for sure that you need a root canal is with a proper diagnosis. But chances are good that your body is already sending unmistakable signs. At Cascade Endodntics in Orem, root canal therapy is our specialty.
Root canal therapy is done to remove inflamed or infected tissue from the inside of one of your teeth. Technically it is called endodontic therapy. A tooth that has had successful endodontic therapy can last for the rest of your life!
Signs You Need a Root Canal
No one relishes the prospect of a root canal, but the good news is that technological advances have made them far less painful than they used to be. Nowadays, a root canal is like getting a cavity filled.
Those unmistakable signs your body may already be sending include:
Severe pain. Pain that comes without warning and hits you like the proverbial ton of bricks is a strong indicator that you have an infected tooth. Likewise, if certain positions cause intense pain, such as lying down, may indicate an infected tooth.
Temperature sensitivity. Reactions to hot and cold temperatures is common enough, but if it lingers then it may indicate you need a root canal.
Bumps on the gums. Little bumps on the gums are a common sign of infection. An infected tooth can also result in swollen or darkened gums.
Other signs may show up in a clinical setting: an X-ray, for example, may reveal an abscess.
At Cascade Endodontics in Orem we have years of experience with root canals. Please call our office to schedule an appointment today!
Jon Jenson DDS
Contact Cascade Endodontics:
Location (Tap to open in Google Maps):