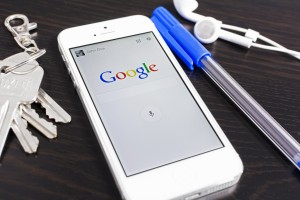 We know you'd probably rather not have to be searching for the best root canals in Utah County—but you'd be surprised how many of your friends and neighbors have had root canals. The procedure is more common than you might think.
You have a few choices in who to go to for your root canal. A general or cosmetic dentist will often offer this service. However, your general dentist doesn't have the same kind of training and years of experience specifically in endodontic treatment as your local Provo endodontist, Dr. Jon Jenson. Dr. Jenson specializes in providing easy, quick, and pain-free root canals. Imagine that, Provo!
Here are just a few of the comments our patients have made after receiving treatment at Cascade Endodontics:
"Thank you for the exceptional care you have given me. I appreciate your professionalism and skill. I am so grateful for your kind approach. You made me feel like there was nothing more important to you at the time than explaining the options and answering my questions"
-Amber, Draper UT

"I wanted to THANK YOU ALL FOR FIXING ME!! I'm serious, I had BEEN IN PAIN FOR OVER 3 FULL YRS, NOT just a little but every single day!! I had not been able to eat anything on my right side of my mouth for the same amount of time. You fixed me!!"
-Brenda N.

"Thank you so much for the service you gave me. I wasn't looking forward to having another root canal and your office made it so much easier! Dr Jenson, you did such a great job. I've had almost no pain, just a little tenderness. Anytime we need an endodontist, you'll be seeing us!"
– Sherri G.
We encourage our patients to do some due diligence and search for top local endodontists. We feel confident that you'll find, like so many of our patients have, that Cascade Endodontics truly offers the best root canals in Utah County!
To learn more or to schedule a consultation, call Provo endodontist Dr. Jon Jenson today. 801-404-5810.