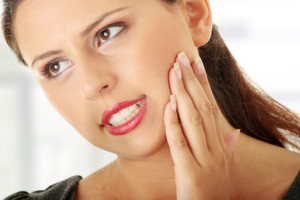 It's a universal fact: Toothaches always get worse on Friday night right before the weekend.
Waiting to care for a sore tooth may leave your Orem dentist saying things like, "I wish you had come to me sooner." Even with all the various causes of mouth concerns, a toothache sends a simple, clear message: get it checked!
If you wait, the cost to treat it may get more expensive as the pain gets more extensive.  Call our dental office now for a manageable yet essential consultation.
Mouth pain is never "normal." Dr. Jon Jenson expertly treats the causes of mouth pain including cavities, gum disease, broken crowns, mouth sores, and bite issues. Let Dr. Jenson take care of you and you will quickly be back to pain-free eating and grimace-free speaking.
If you have tooth pain and suspect you might need a root canal, give us a call. Cascade Endodontics will surprise you with how quickly—and painlessly—we can address your concerns. Call today for a consultation with our knowledgeable and friendly staff. 801-734-9076. Our patients are pleased to experience the difference that our practice offers. Our friendly, comfortable office is located in Orem, right at the mouth of the Provo Canyon.
Jon Jenson DDS
Cascade Endodontics
1375 E 800 N Ste 203
Orem, UT 84097
801-734-9076