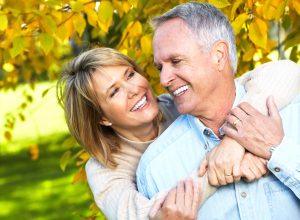 Root canal therapy is a routine procedure done to save a tooth. It is safe and effective, and we have performed countless root canals at Cascade Endodontics in Orem.
They are a non-surgical procedure that are usually done in one or two appointments. A local anesthetic is often enough to numb the patient. In sum, the procedure involves removing damaged or infected pulp from within a tooth, cleaning out the inside, filling it with a special material, and sealing it.
As a final step, a crown or some other restoration may be needed to protect the tooth, and allow full functionality.
Dental Surgery
Sometimes a tooth does not respond to a root canal in the way we expect it to. In that case, endodontic surgery, such as an apicoectomy, is required.
In this case, a small incision is made in the gum, near the infected tooth. Any tissue around the tooth root that is inflamed or infected is removed and the canal is sealed. Then the incision is sutured.
In most cases, patients are able to return to their usual activities by the next day. This treatment leaves patients with keep their tooth, and have it function normally.
At Cascade Endotontics in Orem UT, dental surgery is among our endodontic services. Please call our office to schedule an appointment today.
Jon Jenson DDS
Cascade Endodontics
1375 E 800 N Ste 203
Orem, UT 84097
801-404-5810