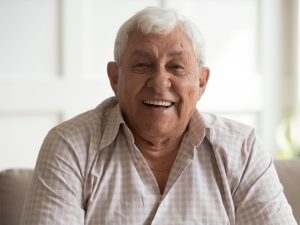 At Cascade Endodontics in Orem, we do everything possible to avoid dental surgery on our patients. An example of this is a root canal, which is done on an infected tooth in order to save it.
Sometimes, however, dental surgery is unavoidable. A common procedure is called an apicoectomy, which involves removing and resealing the tip of a tooth's root. It becomes necessary when infected debris remains in a tooth root's canal following an ordinary root canal.
Root canals have a high success rate – in the range of 95 percent. But sometimes retreatment is necessary. An apicoectomy is done to remove the root apex, the spot where a tooth's roots come to a point. Apicoectomies also have a success rate in the ninety percent range.
As with any surgical procedure, there is often some swelling and slight discomfort afterward. This can be relieved with cold compresses. There are bandages available that keep a cold pack in place around the jaw. A bag of frozen peas or corn also works well.
Most dental surgery patients – the vast majority, in fact – make a complete recovery. The pain and swelling is usually gone after a few days. There may be some lingering tenderness, but it won't be long until you're able to enjoy any of your favorite foods again.
At Cascade Endodontics, we have long experience with root canals, and with dental surgery procedures like apicoectomies. Please call us at Cascade Endodontics in Orem for a consultation.
Jon Jenson DDS
Cascade Endodontics
1375 E 800 N Ste 203
Orem, UT 84097
801-404-5810